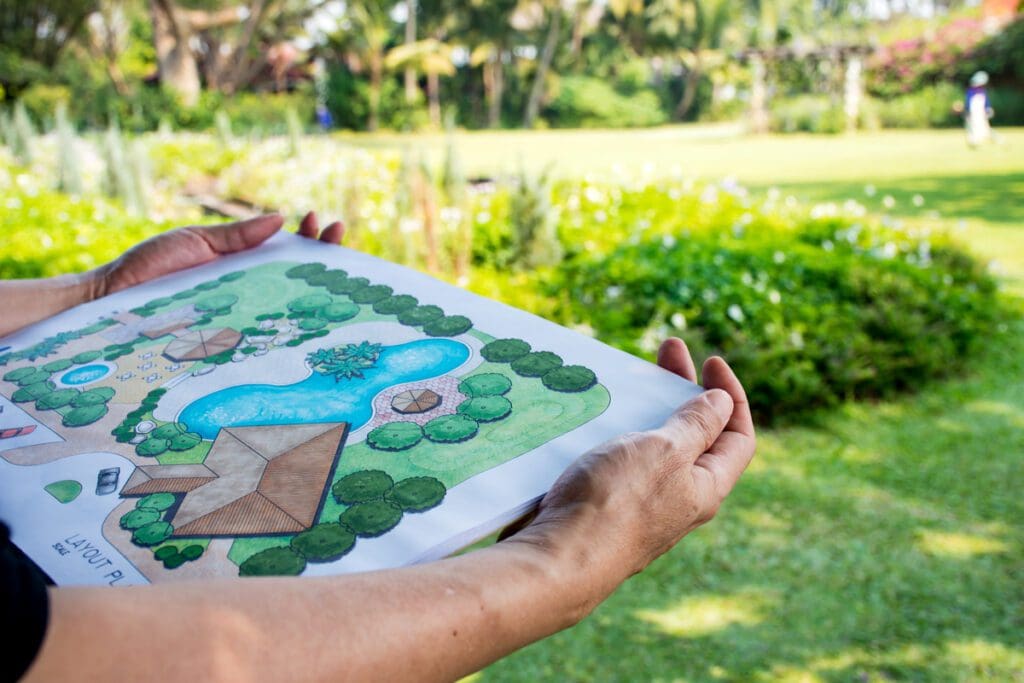 Whether you are beginning with a blank slate or updating your existing landscaping, introducing hardscaping elements into your design can significantly impact how you enjoy your outdoor spaces. Hardscaping is the term used for features used in your landscape that are added to the natural setting to create ambiance and increase the function of your area. 
While these hardscape elements are not necessarily found in nature, they are typically created from natural materials. Introducing stone pathways, brick walls, concrete patios, wooden decks, and other structures to your yard are examples of hardscaping. You can even take hardscaping a bit further and implement fire elements, waterfalls, fountains, lighting, and various forms of built-in seating to add your unique touch to your outdoor space. 
With so many design ideas from which to choose, coming up with a hardscaping plan for your property may become overwhelming. To help you create the outdoor space of your dreams, follow these tips to develop a rock-solid hardscaping plan. 
Decide On A Theme For Your Outdoor Space
Before you begin to plan your hardscaping design, determine a theme for your outdoor space. Your theme will be the focal point of all of your decisions, keeping you on track and budget. To choose a theme for your hardscaping, consider the style of your home's exterior, your property's existing landscaping, and how you want to interact with hardscaping. 
You may simply want some pathways through your gardens, or you may want to create an entertaining outdoor area to host family and friends. Take into account your style and the overall goal of your project to make your hardscaping theme. 
Listen To Mother Nature
When developing your hardscaping plan, take into account your property's natural surroundings. Working with Mother Nature's existing landscape design will help you keep your project cohesive with your parcel and limit the amount of preparation needed to create your finished look. 
Allow your hardscaping to flow with the curves and slopes of your property to create a more natural feel. Your goal is for your hardscape to fit seamlessly into your property's setting, merging the natural elements of your space with your added structures and designs.
Consult With A Professional
Professional landscapers specializing in hardscape design can help you develop a plan for your outdoor space and achieve your hardscaping goals. Consult with a company about your project to fine-tune the plan for your property so that you acquire the outdoor space of your dreams.