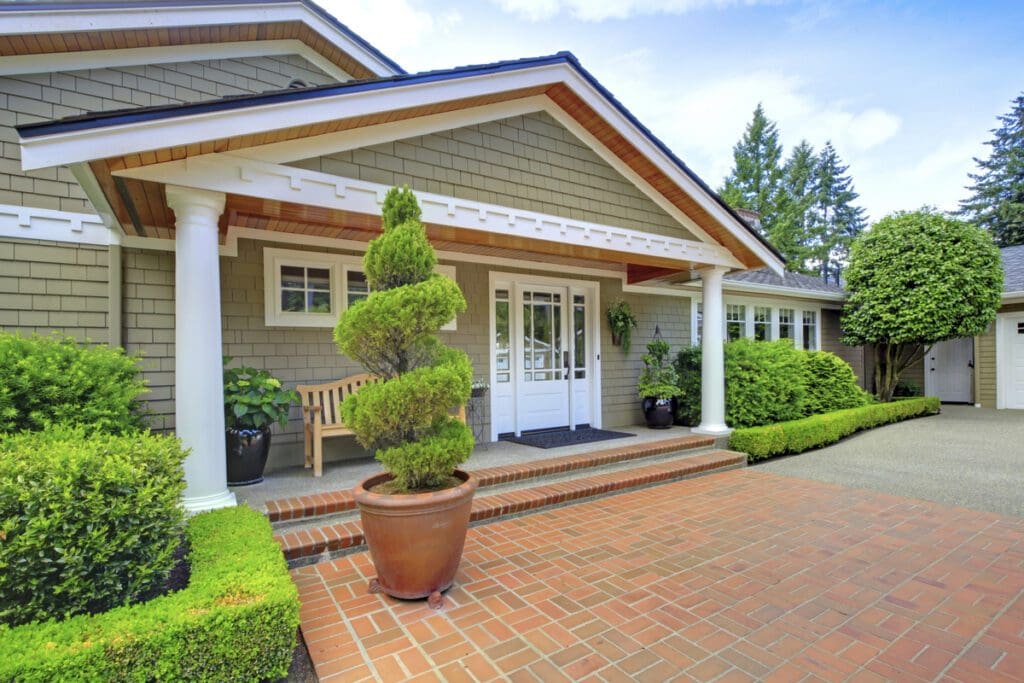 Hardscaping is an essential component of residential outdoor living spaces. While landscape provides a beautiful backdrop, hardscape offers the ability to utilize outdoor spaces to the fullest. Whether your hardscape space is formal or informal, extensive or straightforward, it adds decorative elements and dimensionality to your property. 
Pathways lined with gravel and rocks, arbors and gazebos made of brick and wood, and seating areas designed for entertaining all are examples of hardscaping that increases your home's curb appeal and your enjoyment of your outdoor spaces. 
When it comes to planning your hardscape design, there are many natural and manufactured materials you can choose to build your project. Let's take a look at some of the top materials used to create hardscaping in residential properties so you can make the right choice for your needs.
Brick
Brick has been used for centuries to build roads, paths, walls, and all types of structures. Bricking can be found in various patterns and is recognized as a fairly versatile building material. Bricks can ad formality or offer a casual and rustic feel to a space; it all depends on your choice of brick. More recently, old brick has become a popular material for use in hardscaping as it provides a nostalgic flair to any space. 
Pro Tip: Use brick in walkways, walls, and patios for a polished look that works with any home's exterior style. 
Synthetic And Composite Decking
Any decking made of aluminum or natural wood is considered synthetic or composite. Composite and synthetic decking is hardy, won't splinter, and is resistant to mold and rotting. This type of decking never has to be sanded and resealed, and it provides excellent traction, which is perfect for wet areas. 
Pro Tip: Composite decking comes in various colors that allow for versatility in design and is perfect for use around pools or on decks that have little shade. 
Natural Stone And Slate
Natural stone and slate are the most popular materials used in residential hardscape design for various reasons. Not only are these materials attractive, but they also blend well with the landscape and offer numerous design implementations. Stone and slate create a rustic look yet be cut to make a formal feel. While these materials are perfect for walkways, patios, and sitting areas, stone and slate are appropriate for many hardscapes uses. 
Pro Tip: For pathways, consider placing stone and slate in interesting patterns using moss or ornamental grasses to create a natural feel.