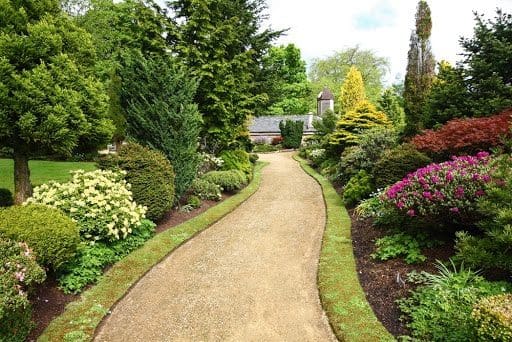 In an effort to get our customers' properties in pristine condition for the warmer days ahead, ScapeWorx proudly offers a variety of comprehensive Spring landscaping services for our residential customers and the landscapes surrounding their properties. Whether you'd like our team to get your lawn and garden set with our Spring Clean-Up, where our team will clean up the remnants of winter such as debris, leaves, and sticks from your lawn and garden; or you're interested in additional services such as weeding, pruning, or mulch installation, ScapeWorx is here to help!   
3 Aspects of Landscaping to Focus on This Spring
Aside from having your yard be the envy of the neighborhood, there are a variety of benefits to getting a jump start on cleaning up your lawn and garden immediately following the frozen months of winter. Here are just a few ways ScapeWorx' services will get your property ahead of the game.


Weeding
It's essential to stop invasive plant and weed species before the weather warms up and they have the opportunity to spread quickly throughout your lawn and garden. With our services, your bed is guaranteed to look better than ever while we help to protect your plants and landscape investments by preventing pesky weeds from taking over your property.
Pruning / Hedge Trimming
Shrub and hedge maintenance services are a vital component of restoring exterior beauty to your property following the winter season. Not only is it important to eradicate the dead and dying parts of hedges for curb appeal, but our this service helps plants grow in a more healthy manner.
With help from our professional pruning specialists at ScapeWorx, shaping your property's shrubs and trees seems less like physical labor, and more like watching artists craft their masterpieces. The proper pruning of your plants and trimming of your trees will transform the outdoor experience of your home.
Mulching
Aside from the aesthetic appeal of giving your property's landscape a fresh, vibrant mulch installation, laying new mulch just after all the snow has melted will provide your soon-to-be blossoming garden the necessary nutrients and moisture retention needed to help your flowers flourish! Additionally, mulch acts as a blanket of insulation for your bed, keeping plants cooler in the summer and warmer during the winter. Therefore, it's vital to protect your property investments with high-quality, nutrient-rich mulch before the hottest days of summer arrive.
To find out more about scheduling a Spring Clean-Up with ScapeWorx, as well as our extensive list of landscaping, maintenance, irrigation, and outdoor living services, give us a call today at 484-684-5500 or receive a Free Estimate by filling out a contact form through the website.