Enjoy a Beautiful Landscape Designed and Maintained by Local Experts at ScapeWorx Landscape Design & Maintenance
Elegant suburban communities surrounding Philadelphia are home to towering trees, lush green lawns, and rich hardscaping features that add depth and beauty to every residential landscape. Boost your home's curb appeal and transform your landscape from ordinary to extraordinary with fresh plantings and expertly crafted landscape designs. You can transform your property or estate into a lovely green oasis with water features, stone seating and retaining walls, and seasonally refreshed plantings that capture all the beauty of Pennsylvania nature. Come home to blooming perennials, vibrant grass, and landscape lighting that gently illuminates your front path and features your ornamental trees — the possibilities are endless with an elite landscaping design team that knows how to optimize your property so it meets its full potential.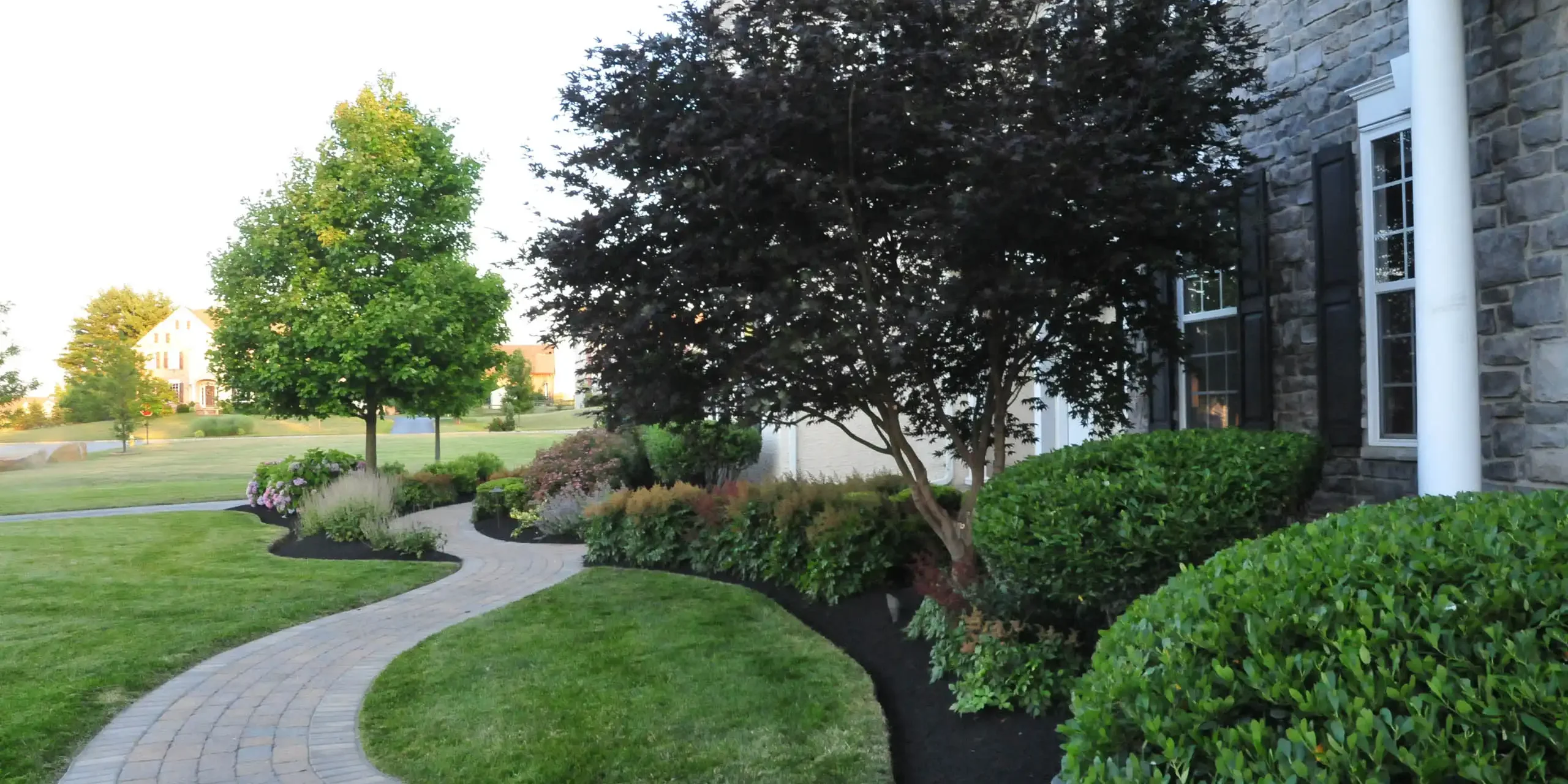 We serve the communities in Glen Mills, Garnet Valley, and other suburbs just outside of Philadelphia and Wilmington, Delaware with a complete array of no-hassle landscaping services. You can talk to us about a complete landscape transformation to revitalize your property, ongoing landscaping maintenance so your landscape is beautiful season after season, and comprehensive drainage solutions that shape your landscape to protect the soil and your home's foundation from water damage. We specialize in serving this unique community, so each member of our team knows what your landscape needs to thrive throughout the growing season and stay strikingly beautiful throughout the winter. Contact us today to tell us what your ideal landscape looks like, and we'll schedule a Dream Meeting to see how we can transform your property!
Serving Suburbs Between Philadelphia and Delaware
With Comprehensive Landscape Design, Installation, and Maintenance
We're committed to providing excellent landscape installation and maintenance services within our local service areas. Find your community below to learn what services we offer in your neighborhood:
Our complete landscape design and installation services are available for homeowners in these local communities:
Berwyn, Pennsylvania
Kennett Square, Pennsylvania
The Main Line
Thornton, Pennsylvania
Our landscaping installation services are backed by our warranties for landscape lighting, hardscape elements and more. Enjoy peace of mind knowing that your landscape is designed and installed by an elite team of experts that specialize in the best practices and techniques for the Greater Philadelphia area. We strive for excellence on every landscape, and we'll create an innovative landscape plan for your property.
Enjoy reliable landscaping service appointments for lawn care, shrub and tree pruning, seasonal services, and more in these communities:
Media, Pennsylvania
Thornton, Pennsylvania
Wallingford, Pennsylvania
We offer comprehensive landscape maintenance you can trust to keep your landscape thriving throughout the seasons.

Berwyn, PA
Berwyn, PA
Chadds Ford, PA
Garnet Valley, PA
Gladwyne, PA
Gladwyne, PA
Glen Mills, PA
Kennett Square, PA
Kennett Square, PA
Lower Merion, PA
Lower Merion, PA
Media, PA
Media, PA
Newton Square, PA
Newton Square, PA
Thornton, PA
Thornton, PA
Wallingford, PA
Wallingford, PA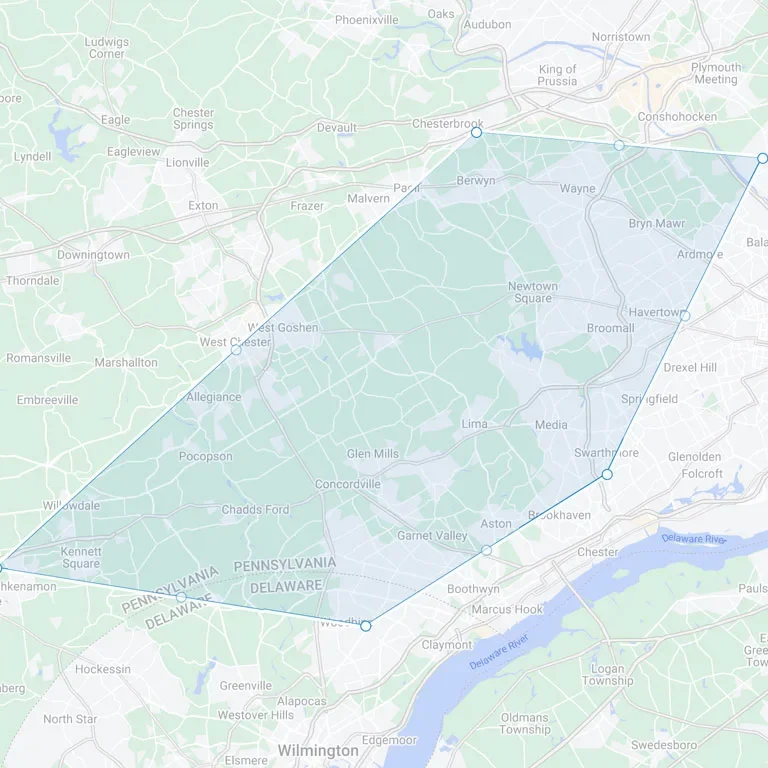 Clients Love Our No-Nonsense Approach
to Beautiful Landscaping Design
Our Simple Seven-Step Process Will Take Your Landscape From Ordinary to Extraordinary
Transform your landscape from ordinary into extraordinary with professional landscaping services built to serve Glen Mills, Pennsylvania, and other Philadelphia suburbs. The ScapeWorx team excels at designing and installing custom landscapes that will boost your curb appeal and be a genuine joy to come home to. Ready to get started? Here's our no-hassle process where you tell us what you're looking for and we create a beautiful landscape that exceeds your expectations. We do the hard work so you can enjoy the transformation.
Ready to Change Your Dream Landscape Into a Reality?
Contact Us Today to Schedule Your Dream Meeting
Transform your property with a custom landscape that aligns with your style and your home's unique landscaping needs. The first step is filling out our online form. Tell us what you're looking for, and we'll call you back within 24 hours to discuss your plans in more detail and schedule our signature Dream Meeting to start the design stage.