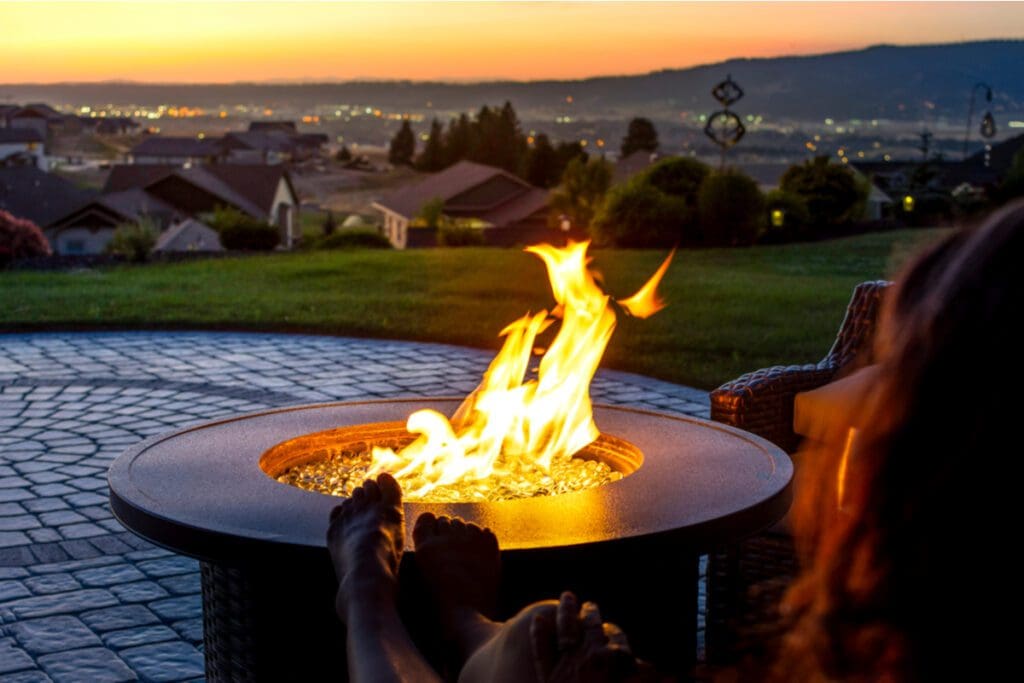 If you enjoy spending time outside during the fall and winter months, then investing in a new fire pit is a no-brainer. With the addition of a fire pit, you will be able to stay warm regardless of how low the temperatures in your area get. Investing in home improvements that you will use regularly is a wise move. 
The team at ScapeWorx Landscaping & Design has helped countless homeowners with their fire pit construction projects. With our assistance, you can get an appealing and functional fire pit constructed promptly. If you have recently had our team build a new fire pit and are ready to use it, check out the safety tips below. 
Be Mindful of Wind Conditions
Before starting a fire in your new fire pit, you need to take a look at your local weather forecast. Most weather apps will provide you with information about current wind speeds. If you see that winds in your area are high, you might want to reconsider using your fire pit until they die down. Not only can high winds make starting a fire difficult, they will also blow embers around your property. 
These small pieces of fire can ignite brush piles and trees. Ideally, you want to use your fire pit when there is a light wind. With the help of a light wind, you can blow the smoke from your fire away from the people sitting around your fire pit. 
Avoid Burning The Wrong Type of Wood
Some people think that all firewood is created equally. In reality, you need to avoid burning a few different types of wood in your fire pit. Using seasoned hardwoods, oak and softwoods like pine in your fire pit is a good idea. However, you never want to use old construction materials like treated lumber or plywood to fuel your fire. 
These construction wood products generally have chemical adhesives and resins in them. Inhaling these dangerous substances can be hazardous to your healthy, which is why you need to avoid burning this type of wood in your fire pit. Investing in a load of seasoned firewood before cold weather moves into your area is the best way to ensure you have to fuel needed to start and maintain a large fire in your new pit. 
Don't Put Chairs Too Close to the Fire
There is nothing like sitting out under the stars in a well-landscaped yard. If you are trying to relax by your fire pit, you need to be mindful of how close your chairs are to the flames. Getting your lawn chairs too close to the fire pit can be dangerous. Not only can being too close to the flames burn you, it can also lead to your chairs getting damaged. This is why you need to maintain a safe distance from your fire pit when it is being used. 
If you are ready to invest in an appealing and functional fire pit, it is time to find out more about how ScapeWorx Landscaping & Design can help you get this project completed.